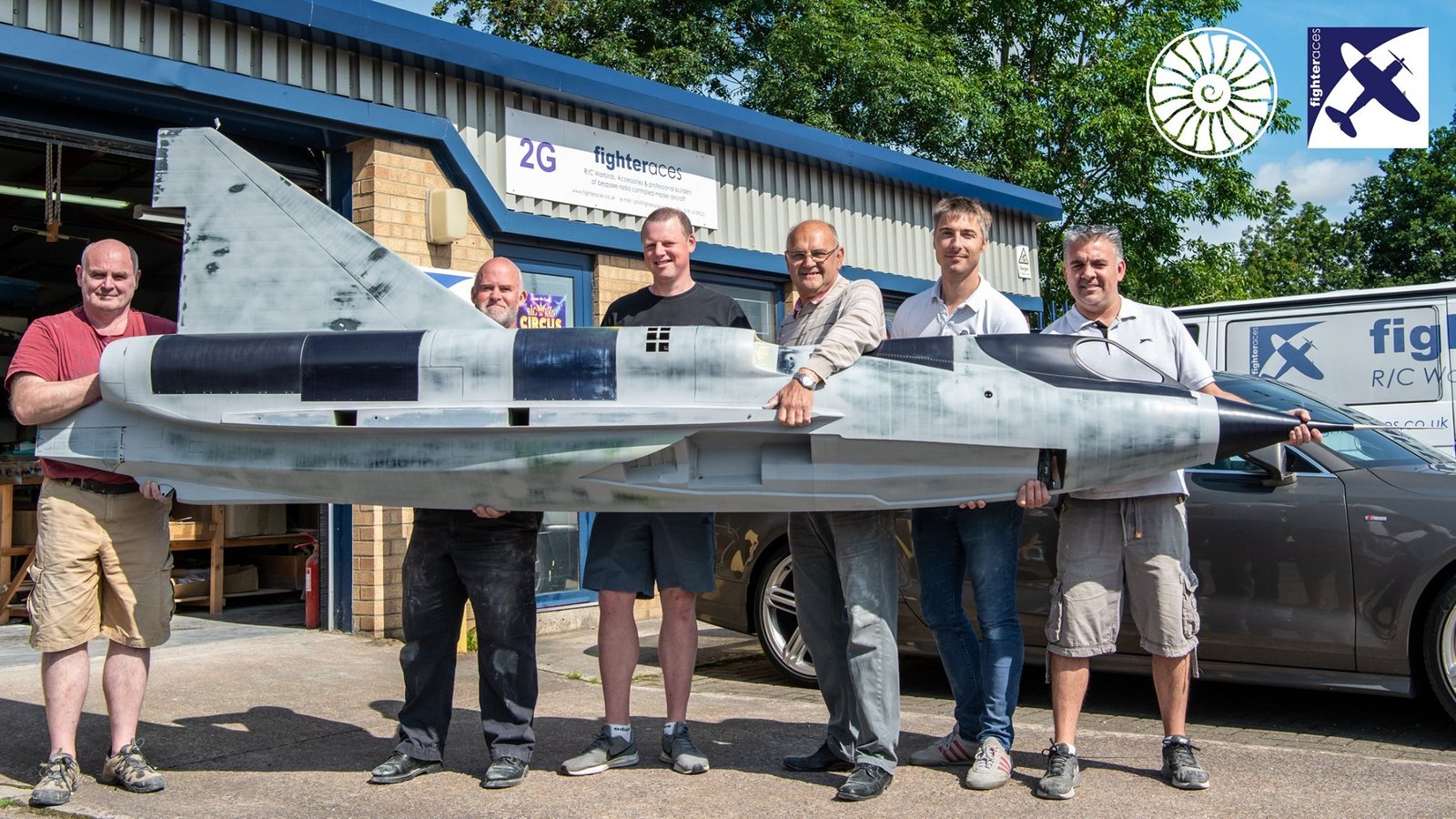 Established in the summer of 1999, Fighteraces are dedicated to supplying the R/C scale modeller with a range of high quality kits, plans, engines & associated airframe accessories plus a comprehensive range of building & finishing materials.
Based in a 1000sq ft workshop facility in Chester-Le-Street in the North East of England, Fighteraces has developed a wide customer base over the past 20 years ship worldwide with customers throughout Europe & Scandinavia, the USA & Canada, South Africa, South America, Australia & New Zealand. Phil Clark (Proprietor, pictured right) has over 35 years building and flying experience on a varied range of model types & sizes ranging from small 12" span indoor models to 16ft span giant scale display models. You can therefore be assured of a knowledgeable reply to all enquiries.
Fighteraces are UK & European agents for the Klass Kote 2-part epoxy range of paints, plus the renowned range of large scale plans from Jerry Bates in the USA.
In addition, we supply the Zenoah & Valach range of petrol engines and accessories, together with Fiala, Menz & Engel propellers. We also supply a growing range of scale accessories, many manufactured in house at Fighteraces to compliment many large scale kits & plans. There range from scale static props, ordnance kits, dummy exhaust stacks, plus multiple cowls, canopies & scale spinners dedicated to a number of Jerry Bates plans. To help with your construction needs, we offer a range of useful building and finishing materials for the traditional model builder. These include the ZAP range of Cyanoacrylate and epoxy adhesives, our own range of epoxy skinning/laminating resins & glass cloths, plus surface finishing & masking products.
If your building time is limited, we also offer a custom building and finishing service. Over the past 14 years, this service has been utilized by some of the top model display pilots both in the UK and the USA. Models can be built from kits, plans or to our own design. We also offer a finishing & renovation/repair service for part built or damaged models. Look at the 'Custom Building' page to see some of our past projects.